You've put in the hard work, you've grown your company, you've got a long client list of happy homeowners … but how can you take your hardscape business to the next level? Belgard has a simple answer to that question: our Belgard Authorized Contractor program.
The program – open to qualifying hardscape professionals – is designed to support businesses both new and old, large and small. Membership is free and perks are plentiful, ranging from branded merchandise and marketing materials to truly business-changing benefits like free 3D project renderings, customer financing, and continuing education.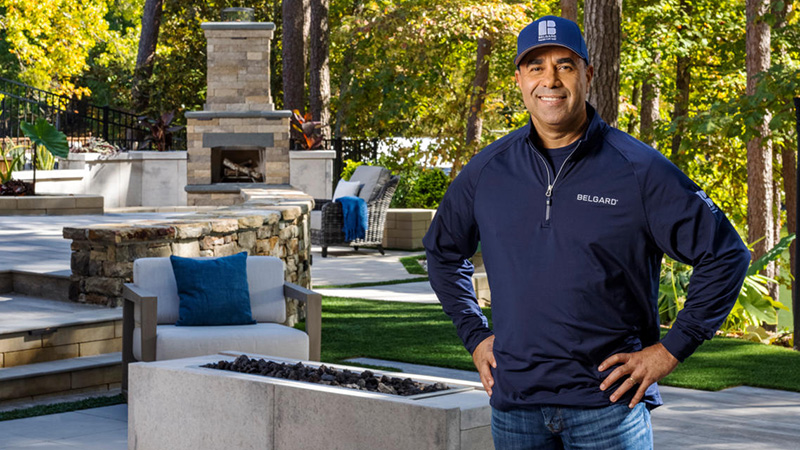 We sat down with Belgard Authorized Contractor (BAC) Andy Welch of Oriole Landscaping to ask a few questions about the application and certification process, and what he and his business have gotten out of the program. Here's what Andy  had to say about his experience as a BAC:
What was your experience like becoming a Belgard Authorized Contractor?
One of the BAC requirements is that you have your ICPI certification [for paver installers] and/or NCMA certification [for wall installers], so I got both through a class offered by Belgard. The class was two days, not overly difficult, and the instructor did a good job of preparing us for the end test. Overall, it was a fairly simple process.

Why is it important to you to be a Belgard Authorized Contractor? What is the value to you?
Well, membership gives us a number of advantages. One benefit is the support from the sales team, and how Belgard empowers their distributors to continue that service on an even more personal level. Another major benefit is that being recognized as a BAC and listed on the website provides a level of legitimacy to our business, and gives us a talking point to differentiate ourselves from other contractors that may be bidding on the same project.


What has being a Belgard Authorized Contractor done for your business?
Being a BAC has definitely helped us win projects over other contractors. Not just because we have the title (although that's definitely a help!), but because we have the training and expertise that it takes to join the program. That training enables us to communicate how we're going to do something differently than some of our competitors, and that has definitely won us projects.
How does Belgard as a whole support your business?
The support from Belgard is absolutely amazing. It all starts with our local sales rep, and if for some reason he's not immediately available the customer service center is able to answer the phone and get us prompt answers. They quickly provide anything we need, whether it's technical information, samples for projects, or even getting a purchase order pushed through so that we don't lose product or time on projects.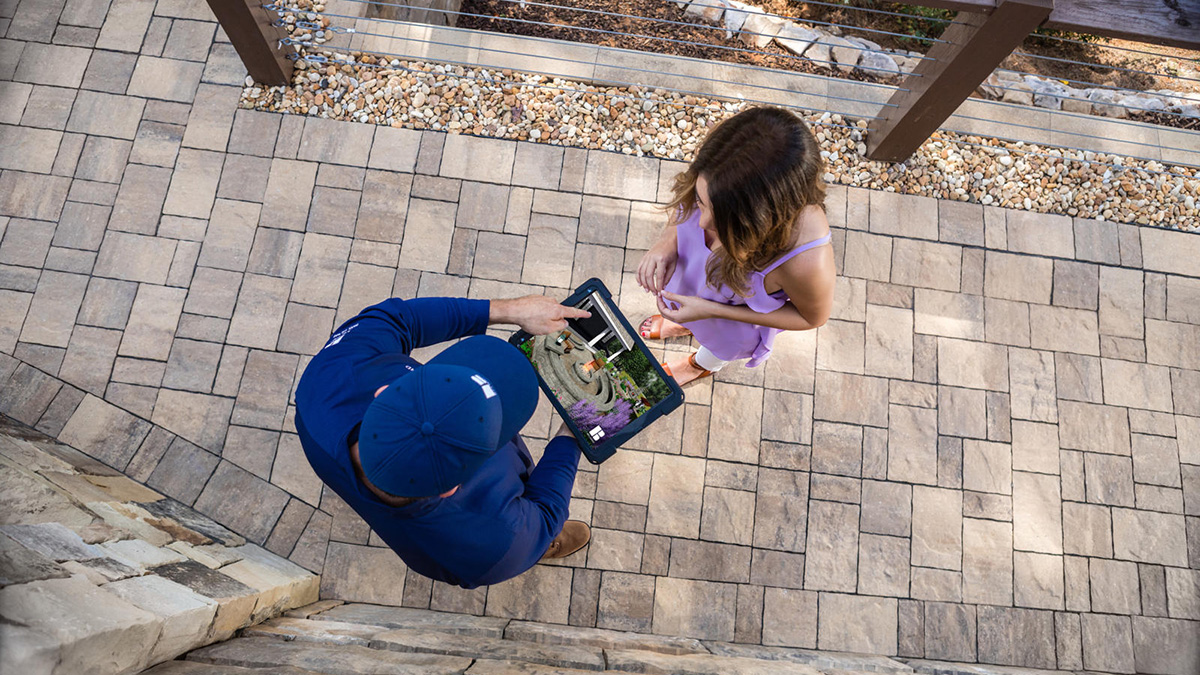 What advice would you give to other contractors considering applying to become a Belgard Authorized Contractor?
I would definitely encourage all contractors to join, because they'll absolutely see an increase in projects, and will be blown away by the support of the sales team. There are also other cool perks, like the Hardscape Hero program and its annual ceremony – those are always fun to be at if you submit a winning project.

Thanks for chatting with us, Andy!
Learn more about the program, including a list of member benefits like our customer leads program and Belgard University, and read the list of qualifications it takes to become a Belgard Authorized Contractor.
Ready to apply? Submit your company information here, and a BAC rep will reach out to start the process.