The 2017 COVA Idea House, located in Ashby's Bridge, is a testament to the power of teamwork. Fifteen of the area's best designers, builders, and suppliers, including Stephen Alexander Homes and Neighborhoods, Visionscapes Land Design, Inc. and Eagle Bay, combined forces to create the perfect house for coastal living. The COVA Idea House showcases the skill of all the participating companies, allowing them to stretch their legs and create the project home of their dreams. The best part is that all the furniture and fixtures inside the house are auctioned off, with proceeds benefitting St. Jude's Children's Research Hospital.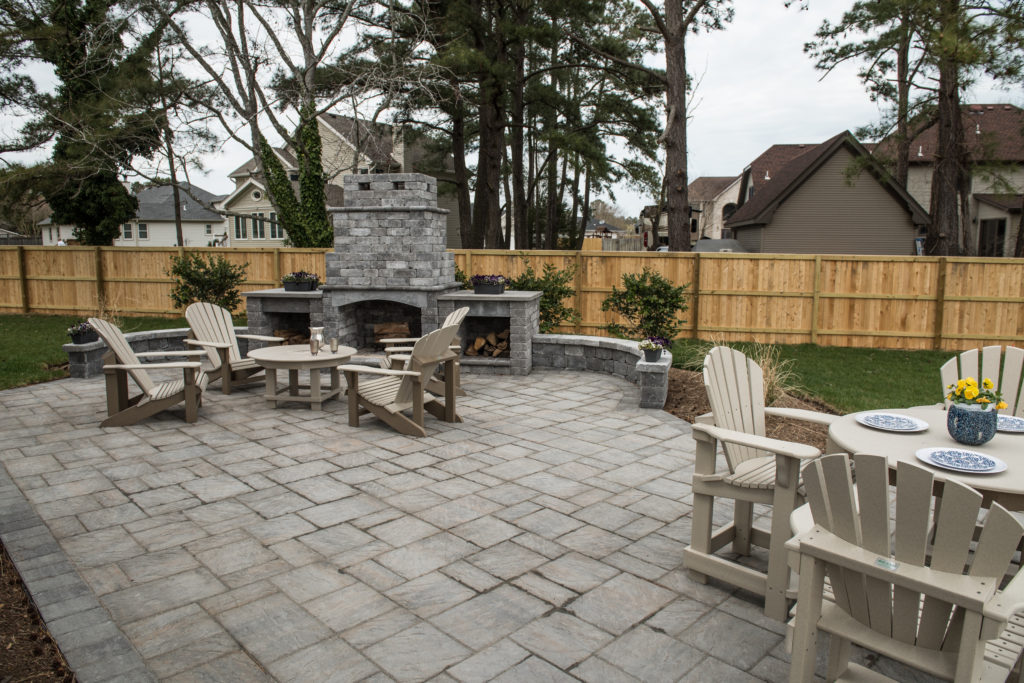 "We approached Coastal Virginia Magazine a few years ago and proposed the idea of building this kind of house. We were excited to do a custom project like this and give our partners an opportunity to participate in such a unique design," says Stephen Quick, Principal at Stephen Alexander Homes and Neighborhoods.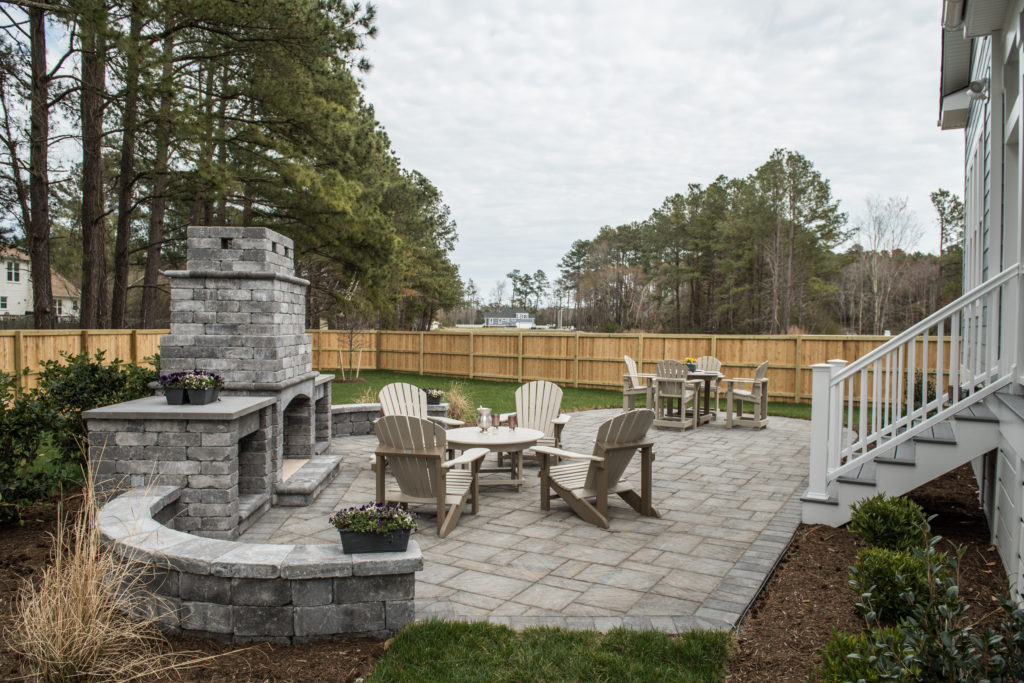 As the crew at Stephen Alexander Homes and Neighborhoods designed the home, they knew a patio would be the perfect way to offset the landscaping in the front of the house. "We called Eagle Bay and asked if they wanted to participate. They replied and provided enough pavers for a huge patio area and the fireplace," says Quick. "In past years, we didn't necessarily have the budget for an outdoor space, so Eagle Bay's participation really meant a lot to the project.
While Quick was working with Eagle Bay, he was also coordinating with Shawn Anderson, owner of Visionscapes Land Design, Inc. Anderson was responsible for the landscape design surrounding the Idea House. "We've participated for the last three years," he says. "I was excited because we've worked with Eagle Bay in the past."
"Designing the patio was tough because of an easement in the backyard. We had to be careful about where we put the fireplace and the freestanding walls. We wanted everything to flow and to use all the features without them being affected by the terrain," says Anderson. "It was awesome to meet with Eagle Bay and pick exactly what pavers we needed to do the project. They also donated the fireplace, and that really pulled the whole thing together."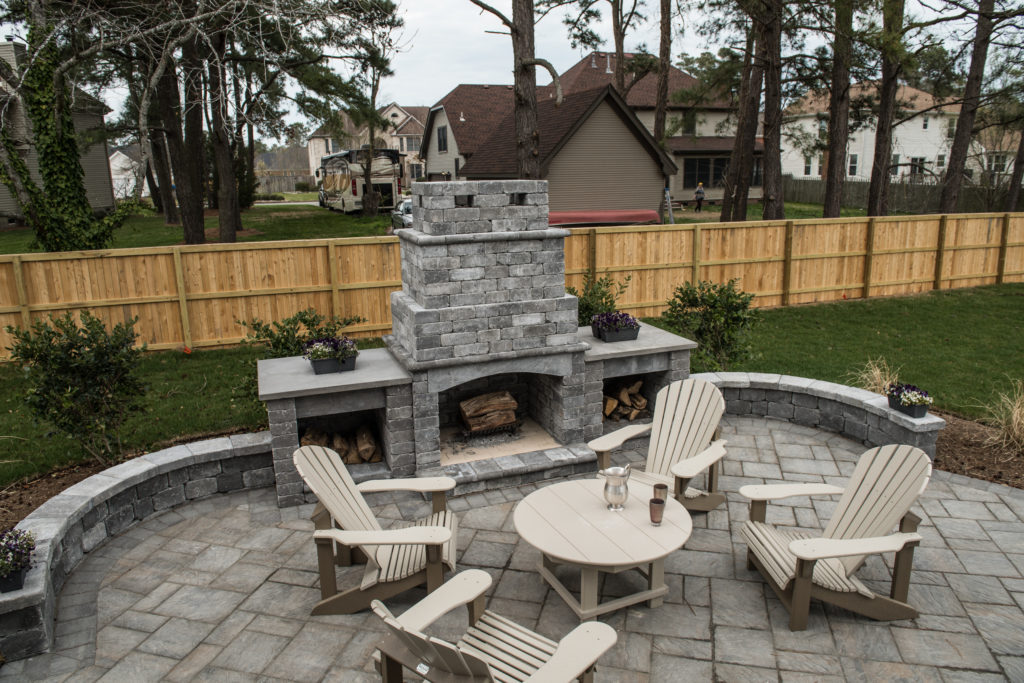 After the project was completed, the home was opened for tours and a silent auction.
"People were blown away. It was incredibly successful," says Quick.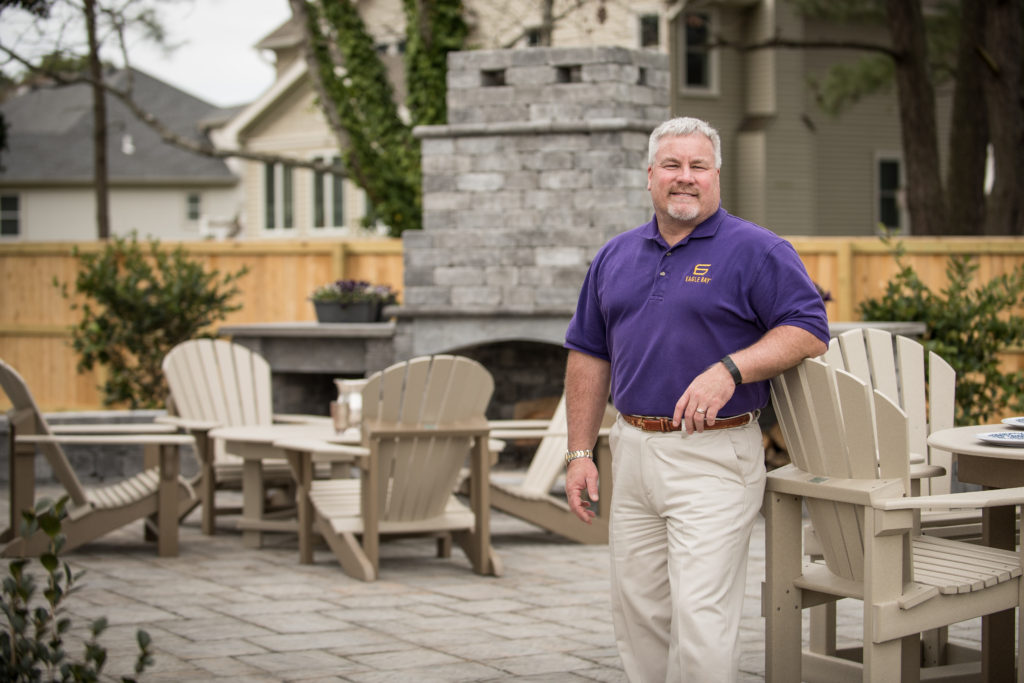 Greg Kirkman, director of sales for Eagle Bay, says "We were honored to have been asked to participate in the COVA Idea House. We appreciate the opportunity to work with outstanding professionals such as Stephen Alexander Homes and Neighborhoods and Visionscapes Land Design, Inc. The house and the patio turned out beautifully, and the fact that it benefits St. Jude's Children's Research Hospital is amazing."