Designer Pete Morrow of Maryland-based Frederick Landscaping isn't afraid of an uphill battle when it comes to a hardscape project. So when a client brought him in to create a design for his steeply pitched backyard, Morrow knew exactly what to do.
He worked with the homeowner on a plan that claimed more usable space out of the hill, creating a backyard oasis complete with an expansive patio, retaining wall, stone staircase, and elevated fire pit. Morrow humbly says of his clever space-making design, "you know, there's not much you can do with a hill like that except for what we did."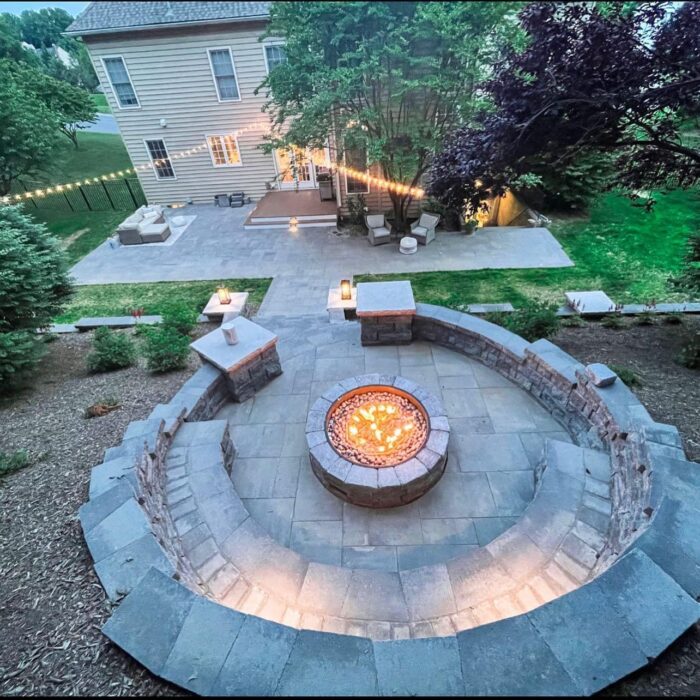 The project – which incorporated elements from Belgard's Dimensions line – wasn't without its challenges, though. "The slope of the hill and getting the material and gravel up the hill was challenging," he says, as the team worked to create level space for a showstopping elevated fire pit with built-in seating.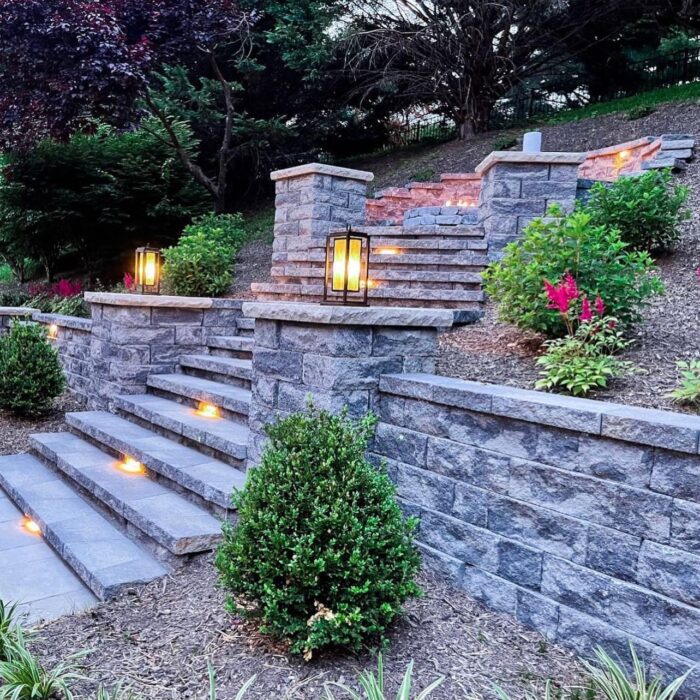 The unusual layout was a collaboration between the designer and the homeowner, which is just how Morrow prefers to work. "I bounce ideas off the customer and see which way they lean, and then we go with it." In this case, "the client was very hands-on with the design, he wanted to access more of the yard and make it more usable."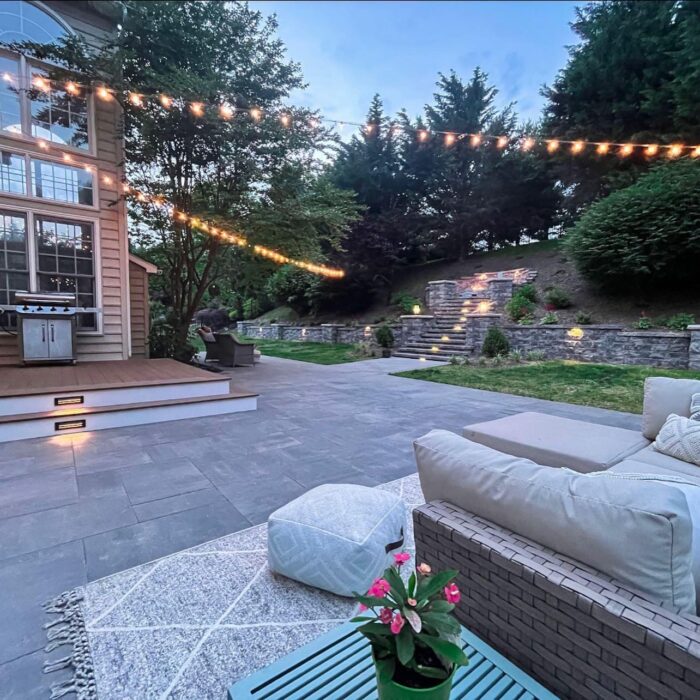 The end result? A hardscape paradise that provides several distinct zones of functional space and looks just as great after dark when the mood-setting landscape lighting kicks on. And Morrow happily reports that the owner of the formerly useless hill couldn't be more pleased. "They love it. They were very easy to work with – good experience for everyone!"
Want to be a Belgard HARDSCAPE HERO? Submit your project here.
Follow us on Facebook and Instagram to see more beautiful photos from HARDSCAPE HERO winners.