In this season of socially-distant outdoor hangouts – even in the depths of winter – the key to comfort is layered heat sources. In caveman terms: Fire, good. Fire plus outdoor heater, better.
Top models in all categories can be harder to source right now than toilet paper was in the Spring, so be ready to change your choice based on availability. Our top picks:
The Towering Infernos
If you've got the space and the overhead clearance, a tower model is the way to go. They typically have the highest BTU ratings (the measure of heat output), and therefore put out the widest circle of heat – an important feature when you want to stay warm but also distanced.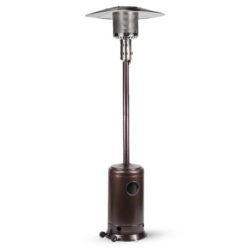 XtremepowerUS 48,000 BTU Premium Floor Standing Propane Outdoor Patio Heater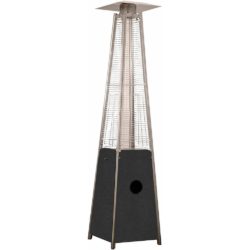 Hiland 40,000 BTU Hammered Silver Glass Tube Propane Patio Heater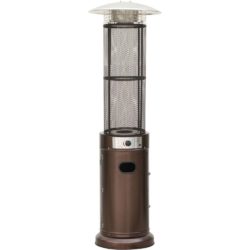 Cambridge 6 ft. 34000 BTU Bronze Cylinder Propane Patio Heater with Glass Flame Display
The Small But Mighties
For smaller spaces or smaller groups, tabletop models can provide plenty of warmth for a handful of people spaced around a table. Proximity to the heat source means that electric models can work in this category, a plus for people concerned about the safety or sustainability of propane heaters.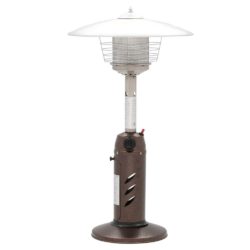 Hampton Bay 11,000 BTU Powder Coated Bronze Tabletop Propane Patio Heater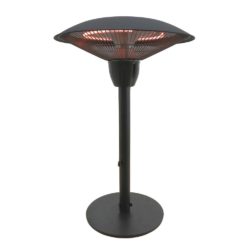 Westinghouse 1500-Watt Infrared Table Top Electric Outdoor Heater
Star Patio Electric Patio Heater 1500W, STP1566-BT
The Hang 'em Highs
Electric heaters you can mount to an existing structure like a wall, patio umbrella, or ceiling will free up even more space and allow people more freedom to move around. Don't let the lower BTU ratings of these infrared models throw you off: they beam heat directly rather than heating the ambient air, which delivers a satisfying toastiness within a limited footprint.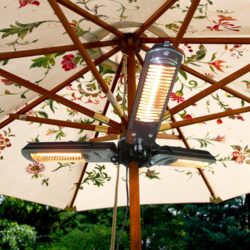 Electric Parasol Heater / Patio Umbrella Heaters / Folding Electric Infrared Space Heater

Dr Infrared Heater Outdoor Patio Wall Mount Carbon Infrared Heater, Black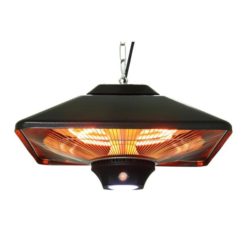 EnerG+ 1500-Watt Infrared Hanging Electric Outdoor Heater

Bromic Tungsten Smart-Heat Electric Heater | FREE Shipping USA
The Covered and Cozies
A year ago it might have seemed weird to wrap up in a blankie to socialize, but here we are. And with options for plugging in at home or in the car, and even battery-operated models, there's a heated blanket out there for every social occasion. Nope, still weird. (But we're doing it anyway!)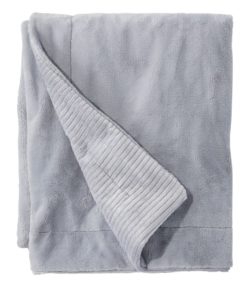 LL Bean Wicked Cozy Heated Throw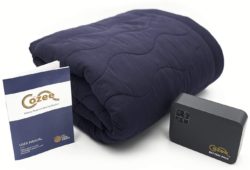 The Cozee Battery Powered Heated Blanket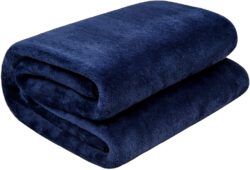 Sojoy iHealthComfort 12V Washable Electric Heated Travel Blanket
Maybe we'll go back to more "normal" winter socializing post-pandemic, or maybe we're on the cusp of an outdoor hangout revolution. In the meantime, you can find us on the patio living our best lives under the warm glow of a supplemental heat source.