Congratulations to this month's Hardscape Hero, Danny Humphreys of Advantage Landscaping, from Haymarket, Virginia.
Danny founded Advantage Landscaping in 2002 with the motto, "our job is to make the customer's job easier." Whether it's a simple backyard patio or a huge commercial project, Danny and his team provide a seamless installation process with their attention to detail and exceptional craftsmanship.
This was a unique submission because Danny, who has been installing beautiful outdoor spaces for 15 years, finally took the time to beautify his own backyard.
Before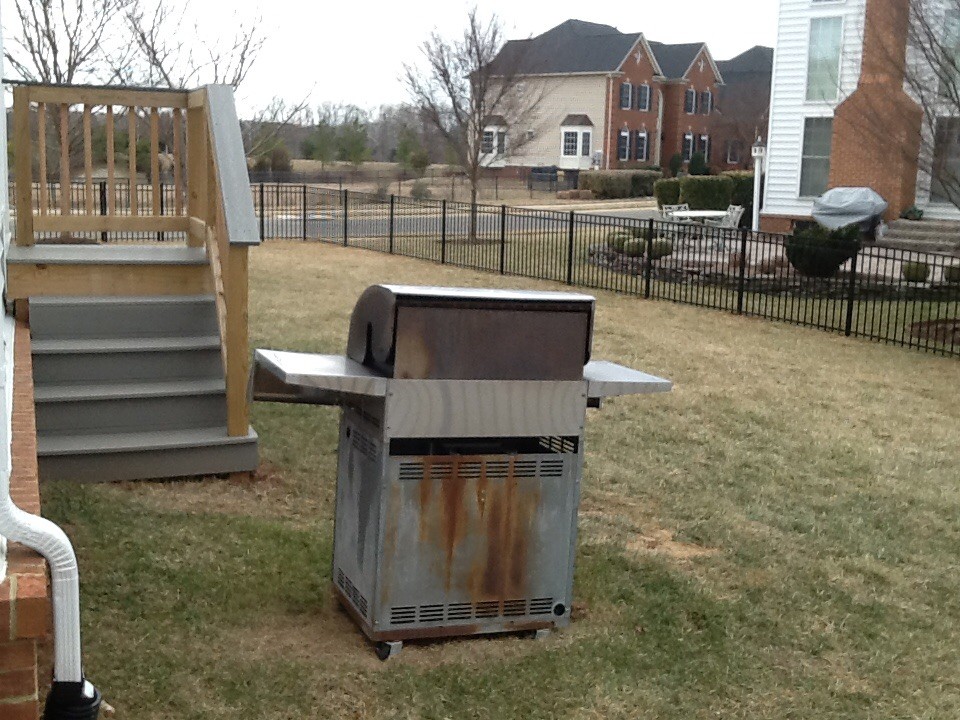 After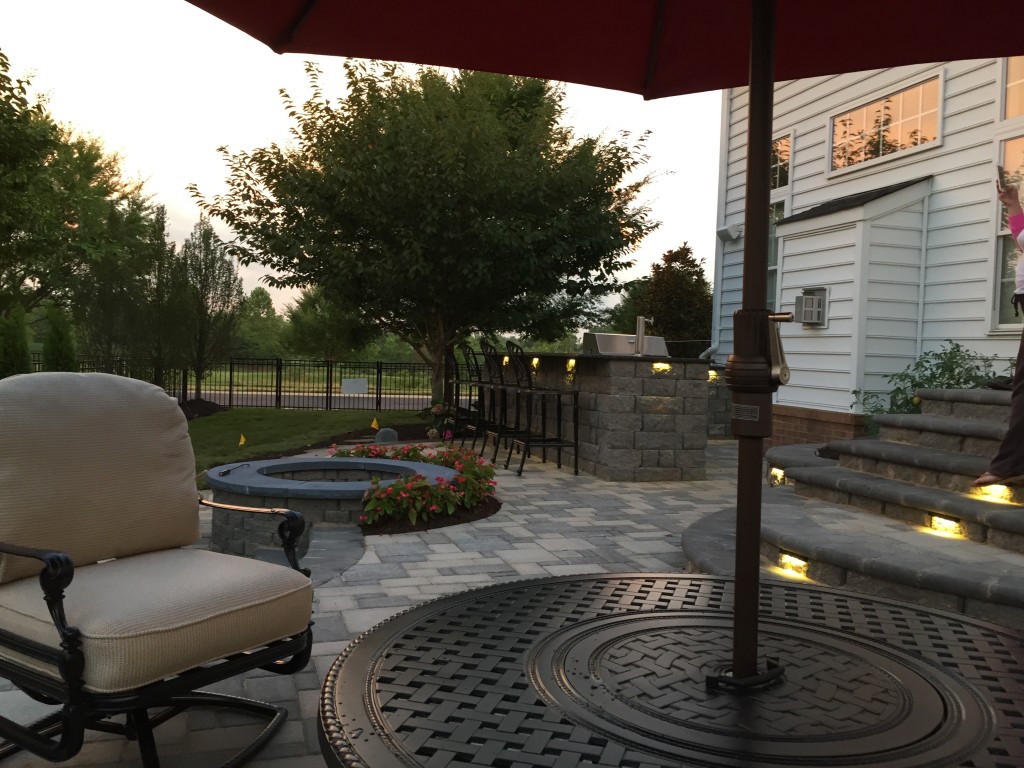 His new backyard patio features GrandCay Textured pavers, a 6" Highland Stone retaining wall used for the bar, Highland Stone fire pit, a dining area, outdoor kitchen, an 8-speaker stereo system and patio furniture that's "as nice as anything you'd find inside a house." With his new backyard set, Danny's favorite thing is to come home from a hard day of work, grab a cold beer and kick his feet up on his patio.
Danny's Project Planning Tips:
"You don't need to get your project done all at once. Plan carefully, and plan in stages," Danny says. "While it's nice to have your patio installed and ready to use, it's more important to think about how the space will be used. Consider things like furniture, family size and how often you'll have gatherings."
Finally, Danny emphasized that "building a patio is no different than hiring an architect to build your home. Really look at the space as an extension of your home, not just a patio."
We're excited to have Danny join the ranks as an Eagle Bay Hardscape Hero. To see more of Danny's work, check the Advantage Landscaping website.